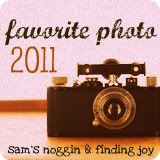 this was HARD!!
But here you go, working backwards...(really in no order)
11.
MERRY CHRISTMAS
10.
9. Their Uncle use to live with us, but doesn't any more. he came to visit us on the twins birthday!
.
8. enjoying the fall weather!
7, LOVED how i captured him in motion and you can't even tell!
.
6. A brief moment captured while picking blueberries
5. my family!
4. memories form the beach
3.My kids with their 94 year old great grandma!
2.
and though i could post TONS more
just can't wait till it is hot enough to jump in an outside pool again!


if you'd like to check out my others 12 in 2011 you can go here , follow the link at the top of that post, and link up too!