Please click
HERE
for more Monday Rewinds
Sunday:(we began this week at my families in NY for our family reunion)
we got rained out so we enjoyed time with my sister and her hubby playing PlayStation!
Monday:
i have been waiting for this capture: a rainbow in the sky!
Tuesday
I was as busy as a bee unpacking, doing laundry, folding clothes and putting them all a way!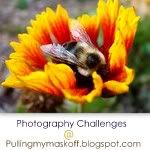 " border="0" />
Wednesday
our friend met up with us for their last day of
summer vacation
free time
Thursday we found ourselves outside playing!
Friday we found a place near by to pick Blueberries! i had so much fun and so did the kids!
Saturday
we made sure we were outside as much as possible before Irene came! one of our family friends son had his first Soccer game so we went to cheer him on